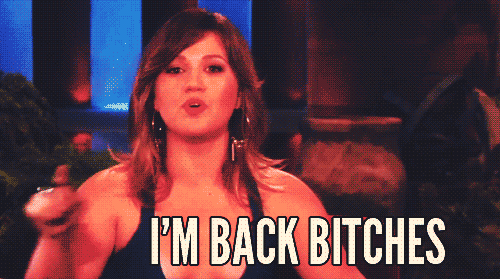 Pardon the vacant blog, I've been busy fighting an impending breakdown. No, not really, I've  just been bogged down by massive amounts of schoolwork (yee gods! Finals are approaching!) I will say that I've seen better days. Oh, the first class struggles I've endured this past week. Let me explain:
A friend referred me to a casting agency he thought I could benefit from. This agency specializes in TV and film projects, and with some work it was pretty much a sure thing I'd be getting in on a decent paycheck. Heaven knows I don't belong anywhere in front of a camera, but it's an avenue I never considered. Why not try it out?
So it's the day of, and I'm fully clad in my suit and tie, eager to enter their offices. I wait for my orientation and what happens? I'm hit with a slew of compliments. One kind man pointed me out and said I had "The look," to which I blushed and said "Thank you kind sir."
Anyway I'm in the casting office and the job was supposedly simple; get in front of the camera, smile, let them find me bookings, and make money. It was so simple a special-needs monkey could do it! And yet, in my oh-so-Bryan way, I found a way to screw it up.
First impressions went well; I walked into the room and brought the happy. I started to even think that maybe I had something to offer this acting thing.
Is this not the complete embodiment of a sassy actor?
I'd be remiss not to consider every avenue this industry has to offer. Yes, my particular abilities will always lead me down the writer path, but if I could make some extra bucks with this then why not? There was a glimmer of something, an unexplored possibility that excited me. But that excitement soon turned into disappointment as I walked into the dreaded "camera room," and had a mini panic attack as the cameras started to roll.
Call it performance anxiety, call it nervous, I'll just call it a big ol' fuck up. I'll never really understand what happened that day, it could was daunting for me to stand in front a group of people and let them judge me. But that couldn't make sense, cause if getting judged is what frightens me, then I might be in the business.
At 5'5" and with a less than model-esque face and figure, I never thought I had what it takes to be an acting king. It wasn't a natural thing to be in front of the camera. Don' get me wrong, I selfie myself to death sometimes, but this was a whole new ballpark!
There's definitely a newfound respect in me for actors that are able to become vulnerable in front of the camera. Cheers to them! Even though I bombed this opportunity, I still feel motivated to continue down my own journey toward self-acceptance and despite this failure, I got a huge, and completely unexpected boost. I don't think I can explain the type of creative re-invigoration I'm experiencing right now. Here's to finishing a few more of my pilots and marketing the Bajeezus out of them!
PS. I really truly miss my blog.